Row 1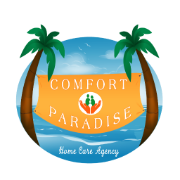 Paradise Home Health Care

Row 1
Welcome To Care Excel Our Blog!
Click Subscribe To Get Access To The Latest Updates, Health Care Tips And Special Offers.
Setup Your Button
Blog Subscription
Subscribe

Row 1
Don't Ever Miss Out On A New Post
Row 2
Setup Your Form
Subscribe

Let's keep you up to date with everything that's going on in the Home Health Care Agencies for both patients and Caregivers
Footer

Row 1
Comfort Paradise Home Care Agency offers personal care services to clients in their place of residence. Services are provided (7) days a week (24) hours a day
.
Take the First Step - Give us a Call -
Let's Get You in to See the Caregiver Today!!
You will not be waiting weeks or days to get a consultation with us. Please call us today and we will work with you for the most immediate appointment possible.

info@comfortparadisehc.com
LOCATION
​​​​​​​1360 S Figueroa St., Suite D #398